Jacob Souder - Director of Bands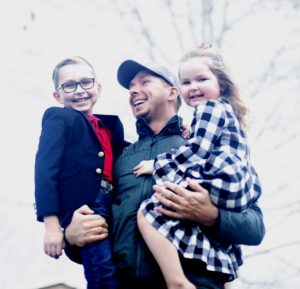 Jacob Souder is an alumnus of Bob Jones High School, the University of North Alabama, and the University of Alabama. He earned a dual Bachelor's degree in Music & Education from UNA in 2010. During his undergrad, he served as both principal alto and tenor saxophonist for the Wind Symphony, Symphonic Band, Studio Lab Jazz Band and the Jazz Combo. Jacob served as marching baritone section leader - and played baritone saxophone as well as guitar in the jazz bands. Perhaps his greatest collegiate opportunity and educational experience came as three-time Drum Major / Field Conductor for the nationally-renowned UNA Marching Band. Prior to graduating 'Cum Laude', he completed his undergraduate internship with esteemed music educators - Pat Stegall, Terry Ownby, and David Waters. He earned his Master's degree in Educational Leadership, Policy, & Technology Studies from the University of Alabama in May 2023.
Mr. Souder is a member of Kappa Delta Pi, National Honor Society in Education and Alpha Tau Omega, National Leadership Fraternity.  During his career as Director of Bands at Buckhorn High School, he has led the program to consistent superior ratings in all categories and captions of assessment with the Marching and Symphonic Bands, while his efforts to grow the program has led to enrollment more than doubling.  During his tenure, he has started and built multiple successful instrumental, visual, and leadership-developing programs including the Wind Ensemble, Jazz Band, Indoor Percussion, Winter Guard, Leadership Council, and the band's volunteer student service organization L.O.O.T.S - Leading Ourselves & Others Through Service - co-created and fostered alongside his wife.  This group has raised tens of thousands of dollars for local charities since its inception.  
Mr. Souder is an active member of the Alabama Bandmasters Association (an affiliate of the National Association for Music Education) and a member of the National Education Association.  He has had the honor of being invited as a clinician and guest conductor for middle school, high school, and university camps, clinics, and honor bands.  Mr. Souder enjoys playing saxophone, clarinet, and guitar, and is an avid runner and basketball player.  His greatest joy, however, comes from time spent with his wife Katy and their children, Jackson and Maggie, who share their parents' love of music.  Jackson loves drums and Maggie loves singing!
---
Katy Souder - Assistant Program Coordinator & Visual/Brass Instructor, Color Guard Sponsor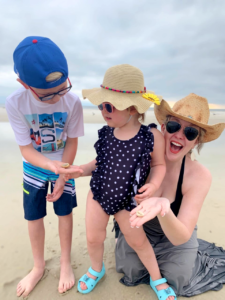 Katy Souder is a graduate of Grissom High School and an alumna of the University of North Alabama and the University of Alabama in Huntsville.  During her time at UNA, she served as Principal French horn in the Wind Ensemble, Symphonic Band, and Studio Lab Jazz Band, as well as mellophone section leader in the "Pride of Dixie" marching band.  She also served as the Librarian and Administrative Assistant for the UNA Bands, as well as President for Tau Beta Sigma, National Honorary Sorority of which she is a Life Member.  In 2006, she earned a lead mellophone spot with Drum Corps International's Carolina Crown.
Prior to launching her education career, she was a sought after instrumental clinician and taught several high school bands across North Alabama.  She received her Bachelor's degree (with honors) in Elementary Education with a specialization in Linguistics and teaching English as a secondary language (TESOL) from the University of Alabama in Huntsville.  She received her Master's Degree as a TESOL specialist in 2018, and possesses a keen understanding of language acquisition.  She is fluent in Spanish, a skill she frequently exercises as a translator and education liaison.
Mrs. Souder is a highly respected educator invested in the Buckhorn family of schools.  She is currently a Kindergarten teacher at Riverton Elementary School where she has served in varying capacities to foster and improve school-wide success and opportunities, including helping acquire a grant to create an outdoor classroom observatory overlooking the Flint River.  Her teaching methods are very interactive and student-centered as she guides students in making their own discoveries.  In 2018, 2019, and 2020 she was named "Madison County Soil & Water Conservation Department Educator of the Year", "North Alabama Soil & Water Conservation Area 1 Teacher of the Year", and "National Association of Geoscience Teachers Outstanding Earth Science Teacher" respectively.  Mrs. Souder was named the 2020-2021 Teacher of the Year at Riverton Elementary School. She is a member of Kappa Delta Pi National Honor Society in Education, National Earth Science Teachers Association, National Association of Geoscience Teachers, and the National Education Association.
She and her husband love living in New Market and raising their children together with furry best friends, Penny (older Husky/Collie mix) and Marley (young German Shepherd).  She can think of few things more rewarding than the prospect of her students eventually becoming members of the Buckhorn Band.
---
Leah Farris - Percussion Program Coordinator; Front Ensemble / Mallet Percussion Instructor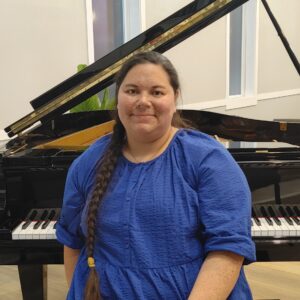 Leah Farris is a graduate of S.R. Butler High School in Huntsville, Alabama.  From a young age, she flourished in musical studies and is a highly accomplished pianist.  Throughout high school, her concert and marching percussion studies became highly developed.  Leah went on to the University of North Alabama as a Music Education major on an instrumental music scholarship.  There she studied with Dr. Iain Moyer, performing both as a member of the marching band's bass line as well as a keyboardist in the front ensemble.  Leah was also a top performing percussionist in the Wind Symphony and Studio Lab Jazz Band both on piano and percussion.
Mrs. Farris received the high honor of being accepted to the "Leigh Howard Stevens' Summer Marimba Seminar", a highly competitive and prestigious two-month long camp in New Jersey.  There she studied with Leigh Howard Stevens (pioneer of the innovative four-mallet grip); Michael Burritt of the Eastman School of Music (Rochester, NY); Eric Sammut of the Royal Academy of Music (London); and Gordon Stout from Ithaca College.  Leah received her Bachelor of Science in Music Education from UNA and taught at Buckhorn Middle School (2011-2012) before getting married and starting a family.  Mrs. Farris is a Life Member of Tau Beta Sigma, National Honorary Band Sorority, works for the government, and resides in New Market with her husband Paul and daughter, Riley.
---
Aubrielle Smythe - Color Guard and Winter Guard Instructor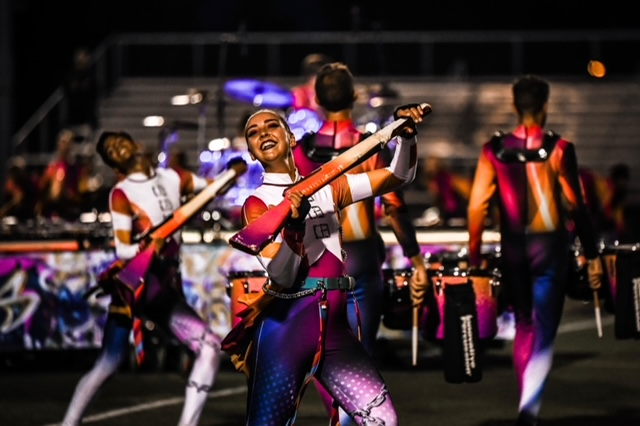 Aubrielle began her performance career right here at Buckhorn High School at 14 as a freshman. She joined the Marching Band in 2016 and continued in the program through her junior year. She participated in the Varsity Winter Guard program from 2017-2019. In the summers of 2018 and 2019 Aubrielle earned contracts with the Spirit of Atlanta Drum Corps (DCI circuit). She was the youngest member of the world class color guard in 2018 at 16-years old and was honored to serve Spirit of Atlanta as one of three captains in 2019 at 17-years old. Aubrielle then earned the opportunity to perform with Eklipse Open Winter Guard in Nashville, TN in 2020. Eklipse won several first-place trophies and competed on the world stage (WGI) before the pandemic. At the same time, she was on track to become a member of the nationally-hailed Bluecoats for the 2020 season, but the season was also cancelled due to the pandemic. In 2021, Aubrielle was contracted with the top color guard in DCI at the time: the Boston Crusaders.
After high school, Aubrielle attended college at Middle Tennessee State University to receive a Bachelor's in Science degree in Psychology, with minors in both Criminology and Homeland Security. Aubrielle is currently going into her final year of college as a transfer student at Alabama A&M University. Following her undergraduate degree, Aubrielle plans to obtain her Master's and Doctorate degrees in Psychology. Until then, she is happy to be back home to continue working with the guard programs where her long and successful performance career began.
---
Hollyn Occhiline - Color Guard and Winter Guard Program Coordinator, Instructor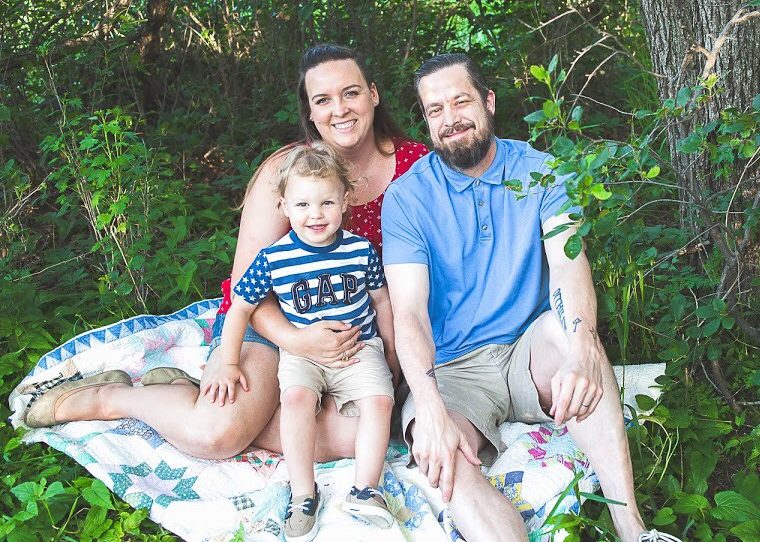 Mrs. Occhiline started her Visual Ensemble (Color Guard & Winter Guard) journey in 7th grade and quickly advanced in the activity, marching with the Seminole High School Band, just north of Orlando, Florida.  Her band was a frequent BOA (Bands of America) Regional and National Championship qualifier.   During her freshman year, she earned the opportunity to march in the Tournament of Roses in Pasadena, California, also known as the Rose Bowl Parade.  Hollyn participated in her school's highly competitive Winter Guard program all four years of high school.  During her junior year, her Winter Guard team placed 3rd at WGI (Winter Guard International) Open Class Championships advancing them to "Scholastic World Class" her senior year.  They made Finals at WGI Championships that year as well, in the World Class Division.  After high school, Hollyn performed two seasons with Drum Corps International's Spirit of Atlanta and fulfilled a personal dream getting to perform a Winter season with Northeast Independent Winter Guard.  They placed 4th in WGI World Class Championships that year.
After her performing career, she earned a Bachelor's Degree in Business and married her husband Ron.  Together they have a son, Daelan.  They traveled the country while Ron served in the military.  Before moving to the South, Hollyn opened and operated a home daycare in Colorado.  In 2017, they relocated to New Market to be closer to family, where her younger siblings were members of the Buckhorn Band.  Hollyn joined Buckhorn Band staff that Fall and is excited to be a part of the community!
Hollyn earned her Master's degree in Social Work from the University of Alabama in May 2022 and currently works as a school-based therapist for Madison County Schools.
---
Chandler McCoy - Battery (Marching Percussion) Instructor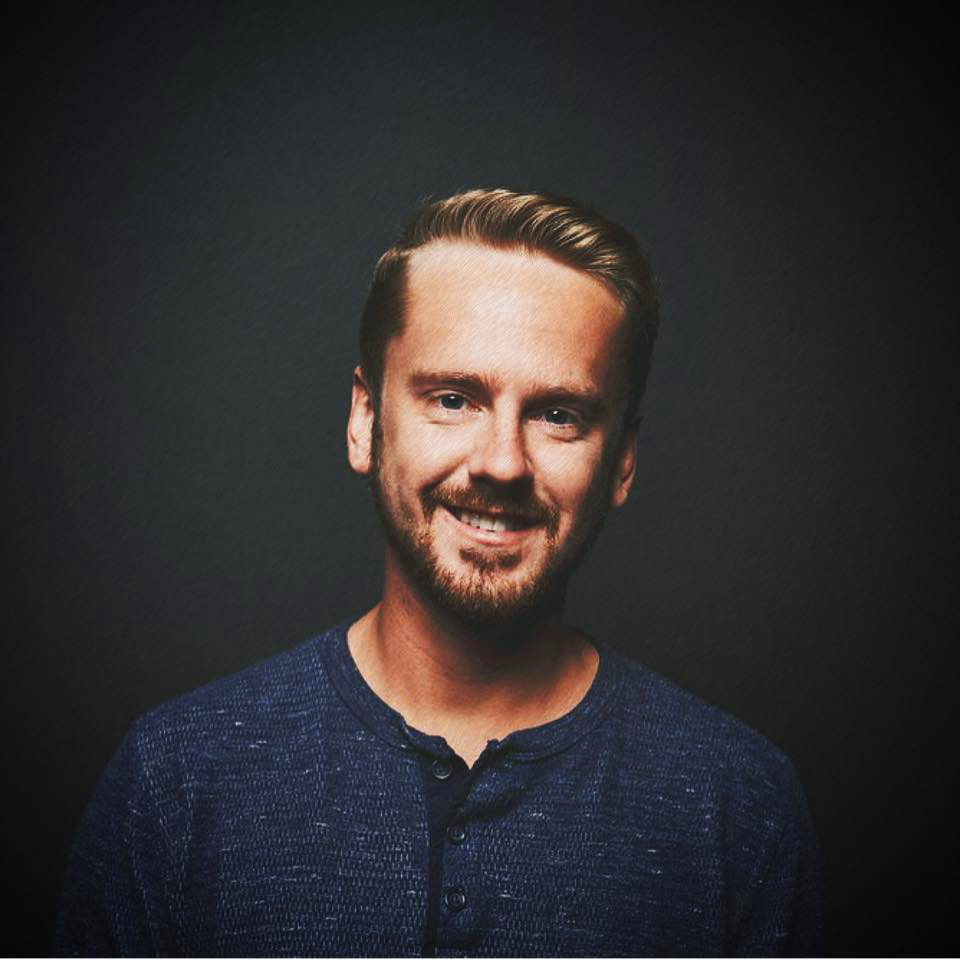 Chandler McCoy is originally from North Alabama and currently resides in Huntsville.  Chandler currently works in the up-scale food-service industry as well as an adjunct percussion instructor for local high schools and private lesson tutoring. 
A graduate of Grissom High School's nationally-renowned instrumental music programs, Chandler went on to study at Jacksonville State University where he performed with the "Marching Southerners" battery (drumline). 
In addition to his educational background, Chandler also earned contracts with several independent ensembles in the marching arts including Drum Corps International's Music City Drum Corps (Nashville), Phantom Regiment (Rockville, Illinois), as well as the World Class (WGI) Indoor Percussion group Music City Mystique. 
After completing his performance career as a participating member, Chandler was offered instructing positions with WGI's Mystique and DCI's Spirit of Atlanta. He has since worked with various high schools across the Tennessee Valley including Fred J. Page (TN), North Paulding (GA), Bob Jones, and Grissom high schools. 
Joining Buckhorn's staff in Fall 2021, Chandler states "I am excited to be stepping in as the battery (marching percussion) instructor at Buckhorn, and I look forward to contributing to the already stellar history of excellence that has been built in this program!"