VOLUNTEERING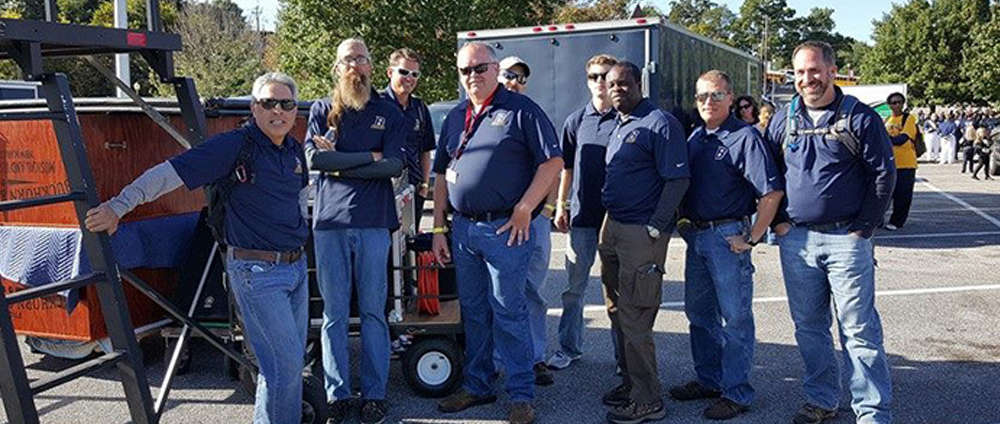 There are multiple levels of volunteering. Some of these are financially compensated positions depending on the level of commitment each position entails. Others while not financially compensated offer other benefits: free entrance to the game, a front row seat for the performance on the field, and the unique privilege of being able to be part of helping to ensure that these students look their best and feel their best so they can BE their best at every performance. Opportunities include but are not limited to:
BAND BOOSTER MEMBERS: All parents of BHS Band Students are automatically members of this organization. There is no cost to join. Meetings are held on the 2nd Tuesday of each month except in December and May. Attendance at these meetings is not mandatory but is HIGHLY encouraged as there are many important items discussed. Parents also have the opportunity to ask questions and voice concerns.
BAND BOOSTER BOARD MEMBER: These are elected positions voted on by the Buckhorn High School Band Booster Association. Board Members are nominated by members of the Booster Association and elections are held in April. These positions include President, 1st Vice President, 2nd Vice President, Assistant 2nd Vice President, 3rd Vice President, Treasurer, Assistant Treasurer and Secretary. Please refer to the BHS Band Booster By-Laws Link for more information about each position.
COMMITTEE INVOLVEMENT: Starting Fall 2016, the Board has implemented a committee system to help coordinate volunteer activities. Each Board member has a committee (or committees) that helps them carry out the duties of their position. Please refer to the COMMITTEES link here for more details about the various committees and their duties.
FUNDRAISING: There are multiple opportunities to participate in fundraising. Fundraising can benefit both the band as well as individual students. Various opportunities include working in the concession stand during football games, working EAA breakfasts, Fan Cloth team clothing and cookie dough sales and other events. Please see FUNDRAISING for more details.
It is understood that not everyone has the luxury of spare time that they can donate to the program. However, there are many "behind the scenes" opportunities available such as donations of needed items like water, items for uniform repair or first aid and the like. Monetary donations are also always welcome and appreciated.
Each person has his or her own unique talents, skills and gifts that they bring with them into this ever-growing and eclectic group of dedicated parents. No amount of contribution is too small when it comes to supporting these great kids. We hope you will consider giving in your own special way to this excellent program and be part of "Ensuring the Music Plays On".